Among the questions with unknown answers, one thing is for certain – there is unity in social distancing. As we comb through social media (because it's the only socializing that's safe at this time), we are inundated with new ways to stay connected to each other and ideas to make the most of our time as homebodies. Our team at Hatchett Design Remodel would like to share a few of our favorite quarantine-tastic ideas with you.
Virtual Tourist
We're partial to beautiful things at Hatchett Design Remodel, and that includes art. A few of the most famous museums in the world are sharing virtual tours of their galleries. This article by Travel + Leisure quickly links you to twelve of them. Each museum offers a unique experience in their galleries and of their collections. It's a wonderful opportunity to escape while staying safe at home.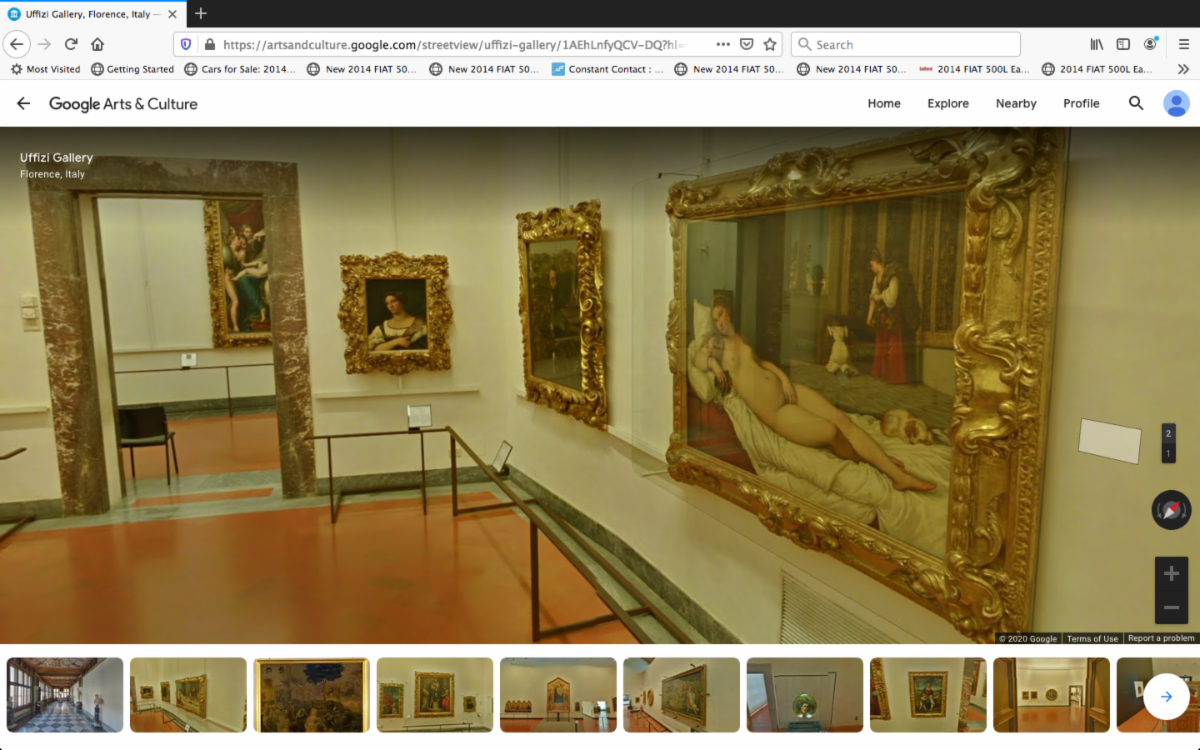 360 Virtual Tour – Uffizzi Gallery in Florence, Italy
Learn from the Masters
After admiring the masters, you can create your own art with free lessons from one of the Kennedy Center's artists-in-residence. Mo Willems is an American writer, artist and creator of children's books. Each new episode of "Lunch Doodles" is posted on weekdays at 1PM, and they will remain online to stream at your convenience. He fills each half hour session with stories from his career, tips for aspiring artists and writers, step by step instruction of how to draw, and encouragement for each viewer to create a doodle that's uniquely you. It's fun for kids and adults alike.
Episodes of Lunch Doodles Now Streaming
Those are great options to feed your inner artist, but let's not forget about our tummies. If you're already getting tired of your typical home cooking, log on for one of Massimo Bottura's "Kitchen Quarantine" cooking shows. This world renowned restaurateur and chef is sharing food inspiration from his home kitchen in Italy as long as he's on lockdown. You can watch these episodes live on Instagram at 3PM our time.  Be like Batturo and get the whole family involved!
Live Cooking Lessons with Massimo Bottura
Put the Social in "Social Distancing"
While we're getting lots of quality family time, many of us are missing our friends. We're very fortunate to have access to today's technology to keep us connected through this time. We encourage you to reach out to your friends and organize a virtual coffee break or happy hour. Google Meet and Zoom are user-friendly group video chat platforms.
For those of you who opt for a virtual happy hour, we suggest you give this recipe from The Novice Chef a try. The Quarantini is a light, refreshing, immune boosting cocktail that's super simple to make.
Cheers, Jessica!
Let's stay together while respecting the need for social distancing at this time. If all this togetherness at home has you thinking about remodeling your kitchen, bathroom or adding square footage, give us a call.  Hatchett Design Remodel, based in Newport News and Virginia Beach, is now conducting virtual consultations to keep you home renovation projects on track!